The ASRU has planned an exciting season 2020!
Recent collaboration with Rugby Australia has resulted in some most positive strategic decisions in broadening student participation at the representative level.
In short, the High Performance unit of Rugby Australia, under the management of Adrian Thompson, will work with each State's High Performance Unit as part of the Super Rugby Academy. In some states, these players have already been selected. After a series of trials in the first half of the year, players from the Academies from each State and Territory may be selected in the Australian Schools and U/18's squad – as well as an Australian A U/18's squad. Some players will be added from subsequent Academy games and from the ASRU Championships so that final selections will take place immediately after Academy games in September. National selection is based on tracking over an entire season and includes all players being considered for selection without restrictions on their competitions, which schools they attend, or States they represent.
The ASRU will collaborate with Rugby Australia in selecting teams, Assistant Coaches, Managers and support staff to play New Zealand and Fiji – as well as collaborate in selecting the ASRU Barbarians to play matches against Tonga as well as a proposed tour to Japan in early October 2020.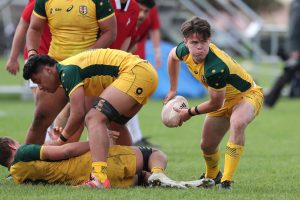 ASRU selectors will select an Australian Schools Barbarians team from the Championships in July to play Tonga in late September.
Much has been written and said about the Championships in 2019 and the participation of some States, particularly Queensland. As from 2019 the two Queensland teams playing at the national championships were selected through the regional sports structure consistent with all other Queensland School Sport processes. Players seeking to be selected in the 2020 Queensland teams for the national championships will need to qualify through their sports region. These trials will be held in the month or so leading into the state regional championships which are being held at Sunnybank Rugby Club from Thursday 28 May through to Sunday 31 May. Regional trial dates can be obtained through regional sports offices. Remember this representative sports' pathway is open to all students at QSS affiliated schools, which is inclusive of virtually all State, Catholic and Independent schools throughout Queensland.
From a Rugby Australia perspective, there is no doubt that the Academy system of over 120 players in all States and Territories is the pointy end of representative rugby, which has both cost benefits and opportunity costs to individual players and to States except at the High Performance end of Rugby. Whereas, ASRU will always acknowledge participation in representative matches is of great importance and of high intrinsic value, in the tradition of playing schools rugby.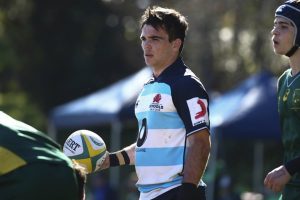 In 2020, we will work more closely with Rugby Australia to align our philosophical position as school principals, to have students represent themselves, their families, their schools, their State and their Country in a game encompassing proud traditions and an outstanding history. To this end, before and after match speeches and functions, acknowledgement of schools in match day programs, permission of Principals prior to representation as well as the wearing of Australian colours and formal wear off the field is seen as essential. Pride in the wearing of our National colours and strip entirely on and off the field are valued by the ASRU and will continue into the future.
As there will be more players in the academies than there will be positions available for selection in the Australian Schools U/18's and Australian Schools U/18's A team, I would encourage the active participation of all students, including academy players, in State teams to compete at the ASRU Championships 4-9 July, 2020.
Yours in Rugby,
Tim Cleary (President of the Australian Schools Rugby Union)