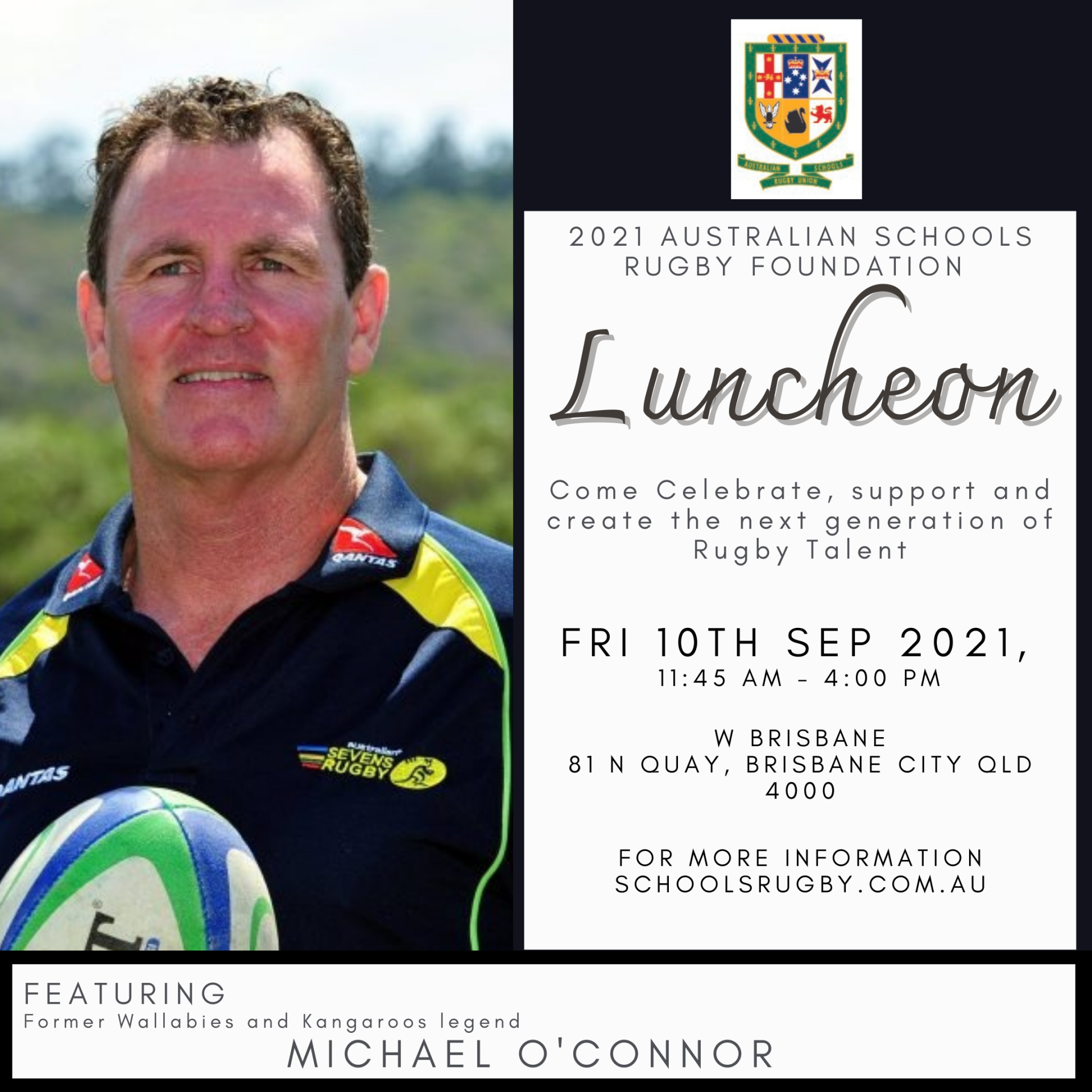 Secure your table in Brisbane for the Australian schools rugby lunch with the great Michael O'Connor.
Michael was part of the undefeated 1977 Australian Schools tour to Great Britain and France alongside the likes of the Ella brothers Mark, Glen and Gary as well as Queenslanders Wally Lewis and Chris Roche.
Secure your table via Humanitx.
https://events.humanitix.com/australian-schools-rugby-foundation-brisbane-lunch-2021