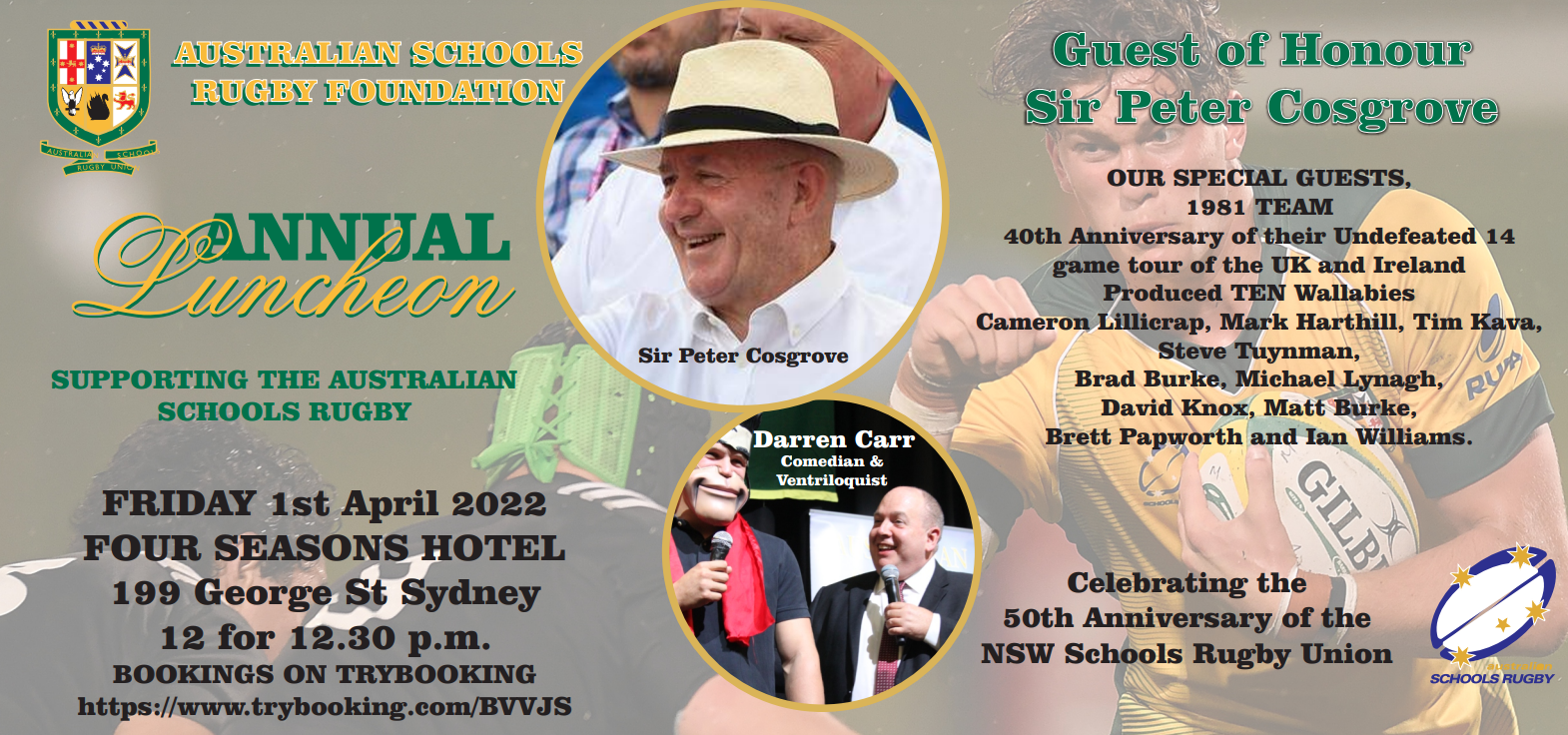 2022 Sydney Lunch 1 April
Join us in Sydney on Friday 1 April from 11am at the Four Seasons Hotel for the ever popular annual schools rugby fundraiser lunch. The every entertaining Sir Peter Cosgrove – proud rugby fan will regale us with his stories of pride, mateship and sport.
It's been a crazy few years during this pandemic – so get your mates together for a long lunch. Book NOW
Become a Friend of Schools Rugby
If you cannot attend one our events you can become a friend of schools rugby with a tax deductible donation via the Australian Sports Foundation.
Leave a Legacy in your Will
Rugby is the game they play in heaven. Continue your support of rugby by leaving a bequest in your Will to the Australian Schools Rugby Foundation via our 'contact' page.