ACT 22 defeated NSW Juniors 5 in match 2 of the 48th Australian Schools Rugby Championships at Knox Grammar School.
Joe Hutton (#9) – NSW Juniors
On his overall view:
"Probably from the start, we didn't come out as well as we hoped."
"They got ahead by a few points, and then it was just in the wet."
"Stuck out with the boys, good first game, keen for the rest of the tournament."
How the weather affected them:
"Couldn't play our normal structure, couldn't get to the areas of the field we want to."
"What we aimed to do but couldn't do in the wet."
"Wasn't too hard, it was good to keep fighting, good to be out there first game with the boys.
On the next few days:
"Keen to rip into the rest of the tournament."
Andrew McFarlane (#10)  – ACT
On their approach to the event:
"We came down here to win as many games as we can, and get close enough to win the competition."
"Good start and hopefully we can do it again tomorrow."
On the team spirit:
"All the boys yesterday night really came together and showed some really good team comraderies. Our defensive effort out there today showed a really tight knit bunch."
On who were the standout players:
"There were a few but I'll go number 15, Shane Wilcocks, he was really good, his kicking game, (and he is a) really good attacking player out wide."
Young Reporters Kierin Chung (Year 10, Age 15) and Saarang Jain (Year 7, Age 12) from Knox Grammar School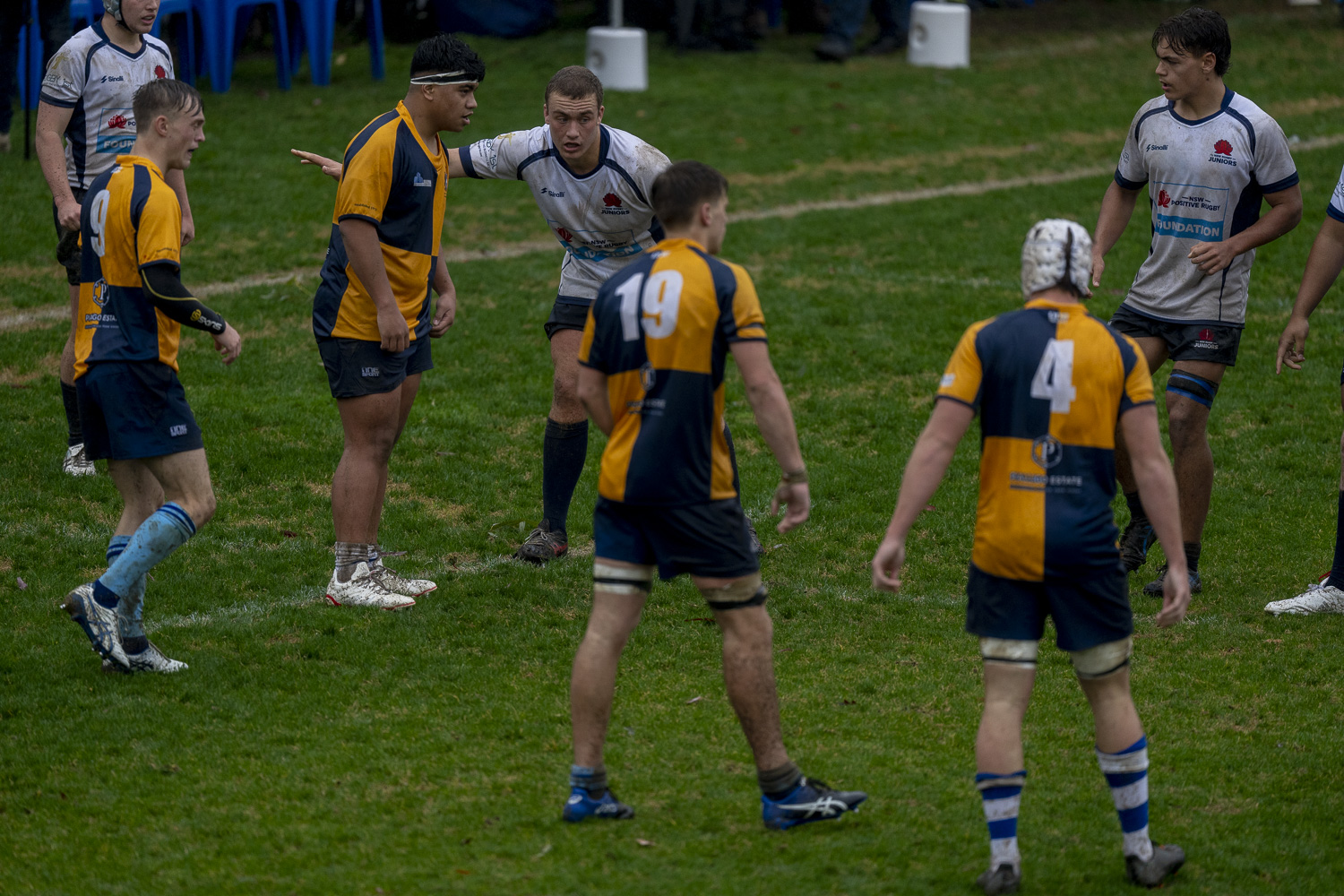 All images are offered license free for editorial use only by the ASRU. They can be published on all platforms, including social media, and can be archived, free of charge.