The Australian Schools Rugby Union invites you to become a financial "Friend", and a part of the wonderful world of schools rugby. This community is not just about the present players or officials. It embraces parents, past players – either International or Club, Schools and businesses. It is not elitist and welcomes players of all ages and skills.
The Australian Schools Rugby Union is entirely self funded (receiving no money from Rugby Australia) and while it is supported by the Australian Schools Rugby Union Foundation, who generously support the Schools with funds, goods in kind, and expertise these funds are not enough to cover all costs.
ASRU's major expenses are National Championships, Schoolboy Test matches, visiting National Schools Teams and coaches in schools amongst a host of smaller costs. Every dollar donated will be spent on schools rugby – benefiting the game we love.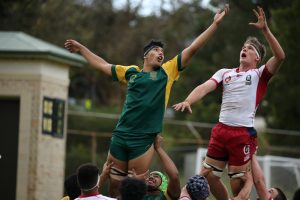 ASRU runs to serve the schools rugby community and because of this it is run by a dedicated team of volunteer teachers and members of the education sector. They put in hundreds of dedicated unpaid hours outside the classroom to make sure rugby is in the best place it can be going forward. The hundreds of Wallabies that have come through the system over 49 years.
The Australian Schools Rugby Union are registered with the Australian Sports Foundation. A Donation (through the arranged steps) will enable a Tax Deduction to be claimed by the Donor.
Every Dollar enables Schools to maintain and expand their programs. Become a "Friend" and take pride in the continuing growth of Australian Schools.
To repeat: The Schools are Self-Funded. Every Dollar is spent on Schools Rugby.
IF YOU WOULD LIKE TO FINANCIALLY SUPPORT THE GROWTH OF THE NEXT GENERATION OF TALENT BY BECOMING A FRIEND CLICK HERE