Listen to each of the key speeches, including Eddie Jones, Charlotte Caslick, Phil Kearns, 1973 Schoolboys Ken Wright, Mike Mathers, Thomas Barker, as well as David Mortimer, Chairman, Schools Rugby Foundation, Sarah Ridewell, Head of ASRU Girls Programme, and Stephen O'Donnell, Secretary, ASRU and Seb Bush, 2022 Australian Schoolboys Captain.
Also, key quotes to inspire and educate.
GUEST SPEAKERS AUDIO
"I tell you what we want to do, we want to win." Eddie Jones
"The game of rugby is the most fascinating game as it just keeps going in cycles. We have attack cycles, and we have defence cycles, we have kicking cycles, and the nuances of the way the referee interprets the law dictate what sort of game it is. At the moment, we are going through a game where you are getting a lot of quick ruck ball, so the number 9 has become the most important player in the game. You look at France play with [Antoine] Dupont – he is like two players. They go out there with 16 men with Dupont." Eddie Jones, Head Coach, Wallabies (Matraville High, Sydney)
"We have got to be junkies for winning, not junkies for possession." Eddie Jones, Head Coach, Wallabies (Matraville High, Sydney)
"Possession rugby is dead. It is dead for the moment, and it is probably going to be dead for a long period of time. The game is about being fast now. 75 per cent of the tries are scored in three phases. 75 percent! So why would you keep the ball for 10 phases? It is just stupid to even think like that anymore, and unfortunately there is that thinking still in rugby. We have got to play smart, we have got to play what the laws are now, and we have got to play to our strengths.
"If you look at the population of Australian rugby now, the playing population, 60 percent is Pacifica, 40 per cent is white. So that means with 60 percent Pacifica, we have got to play power rugby. We cannot play long phase hold the ball with different sorts of gene pools. We have got to play to our strengths, which is about being smart, which is about being really fast and aggressive on the first couple of phases, and then be able to kick constructively to get the ball back. We do not want to kick to give to them; we want to kick to get the ball back. And we have got to be really good at playing that game, and we can be smarter, and we can be more powerful than any other team.
"You just look at the Australian backline we could pick – we have probably got the most powerful backline in the world. We have got to be able to use that, but that cannot use that by keeping the ball for 10 or 12 phases." Eddie Jones, Head Coach, Wallabies (Matraville High, Sydney)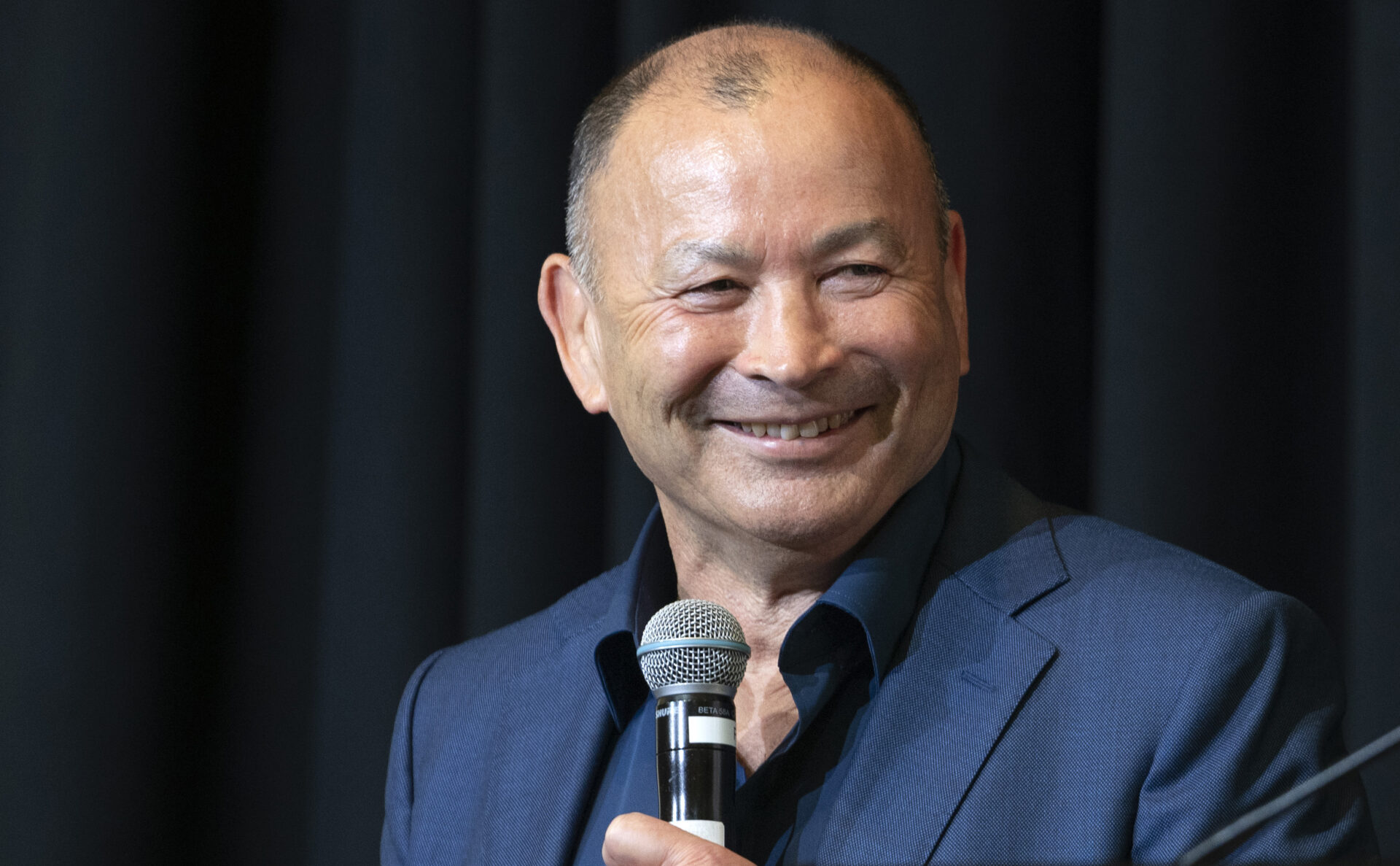 "Can I just say, and I mean it, this level of rugby [schools level] is the most important, this is the most important part of Australian rugby. We need the best young kids to play together to take on the world, so anything we can do to support this is important. We have got to find a way for Australian rugby to stay strong, and the Australian Schoolboys are so important." Eddie Jones, Head Coach, Wallabies (Matraville High, Sydney)
"The '77 team was the basis of Australia being one of the best teams in the world in the 1980s and 90s. That is how you build up success. You look at the French team now, they all played together in the U18s, they all played together in the U20s. I was involved in South Africa in 2007, half of the team played together in the U20s and won the World Championship. Part of them played in the South African Schoolboys. It is the key foundation that you pick all the best talent at the schoolboy level and then bring them through. That is the most important thing." Eddie Jones, Head Coach, Wallabies (Matraville High, Sydney)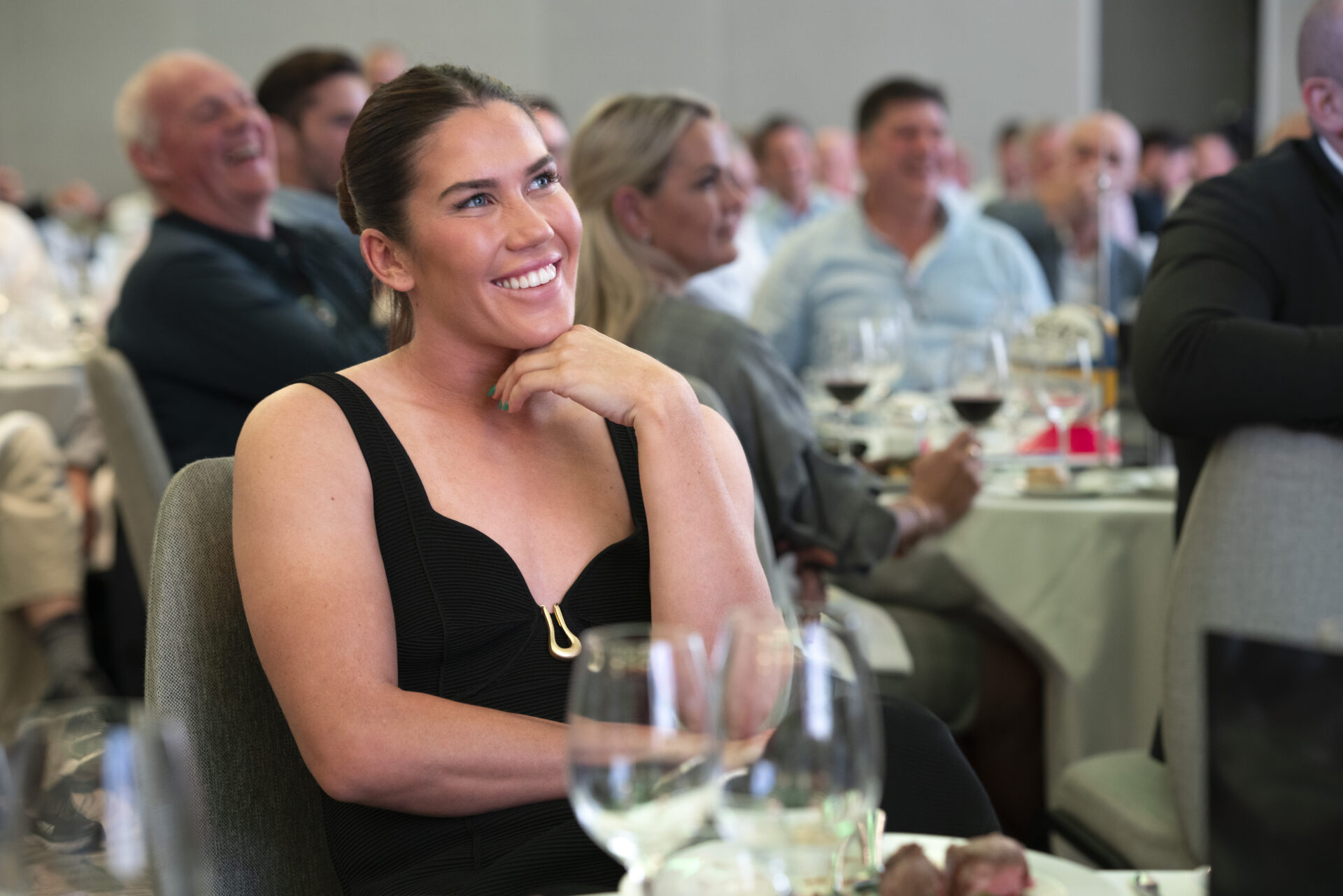 "I was invited to a training camp after being watched playing touch football for Australia. There was a group of us asked to come and join in. They explained it was in the Olympics, and the fact that it was an Olympic sport was probably the biggest drawcard for us to come across [to Sevens|.
"I had a teacher at school, who had been the assistant coach for the Wallaroos, and he let me train with the First XV when I was about 16, so I trained with the boys. It was awesome that I went to Brisbane State High as it was a co-ed school that also had a great rugby system. We did not have any girl's rugby at that point, so he [the coach] let me join in with the boys. I grew up with them, they were my friends, I had been at school with then since I was 13, and they probably know I was better than them at touch football, so they started letting me play rugby with them – but it was still touch, I never did any contact with them." Charlotte Caslick, Aussie 7s – Gold Medallists Olympic Games and Commonwealth Games and World Champions
"I love with fact that with rugby it is world-wide. I have travelled to every continent in the world; I have been to so many different countries. I have met so many amazing friends overseas, I think for me, that is one of the most special parts."
We are battling a little bit with the NRLW at the moment, trying to retain girls to stay with rugby, but I think for us, the Commonwealth Games, the Olympic Games, and our World Series is just something that no other sport can offer for girls in Australia." Charlotte Caslick, Aussie 7s – Gold Medallists Olympic Games and Commonwealth Games and World Champions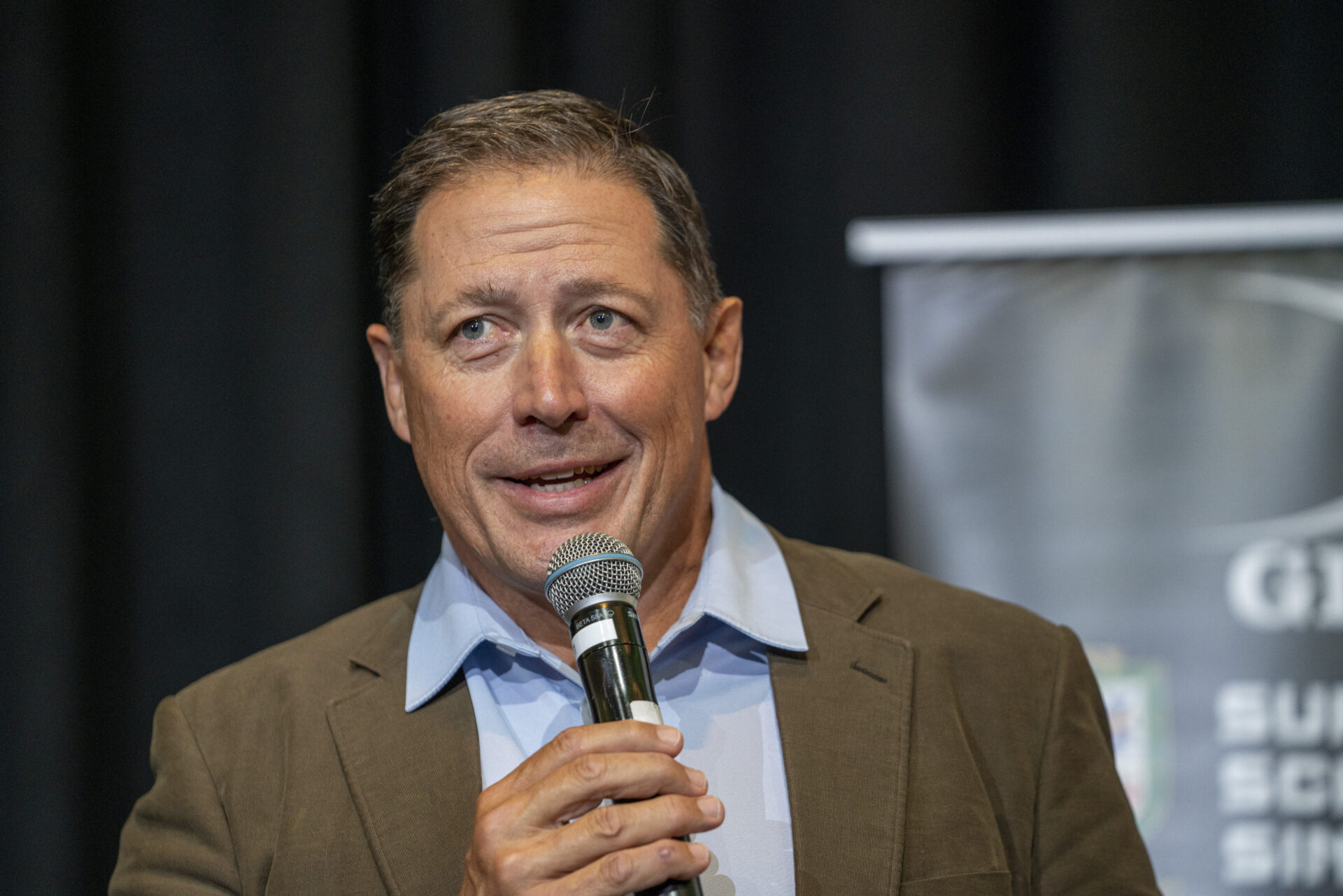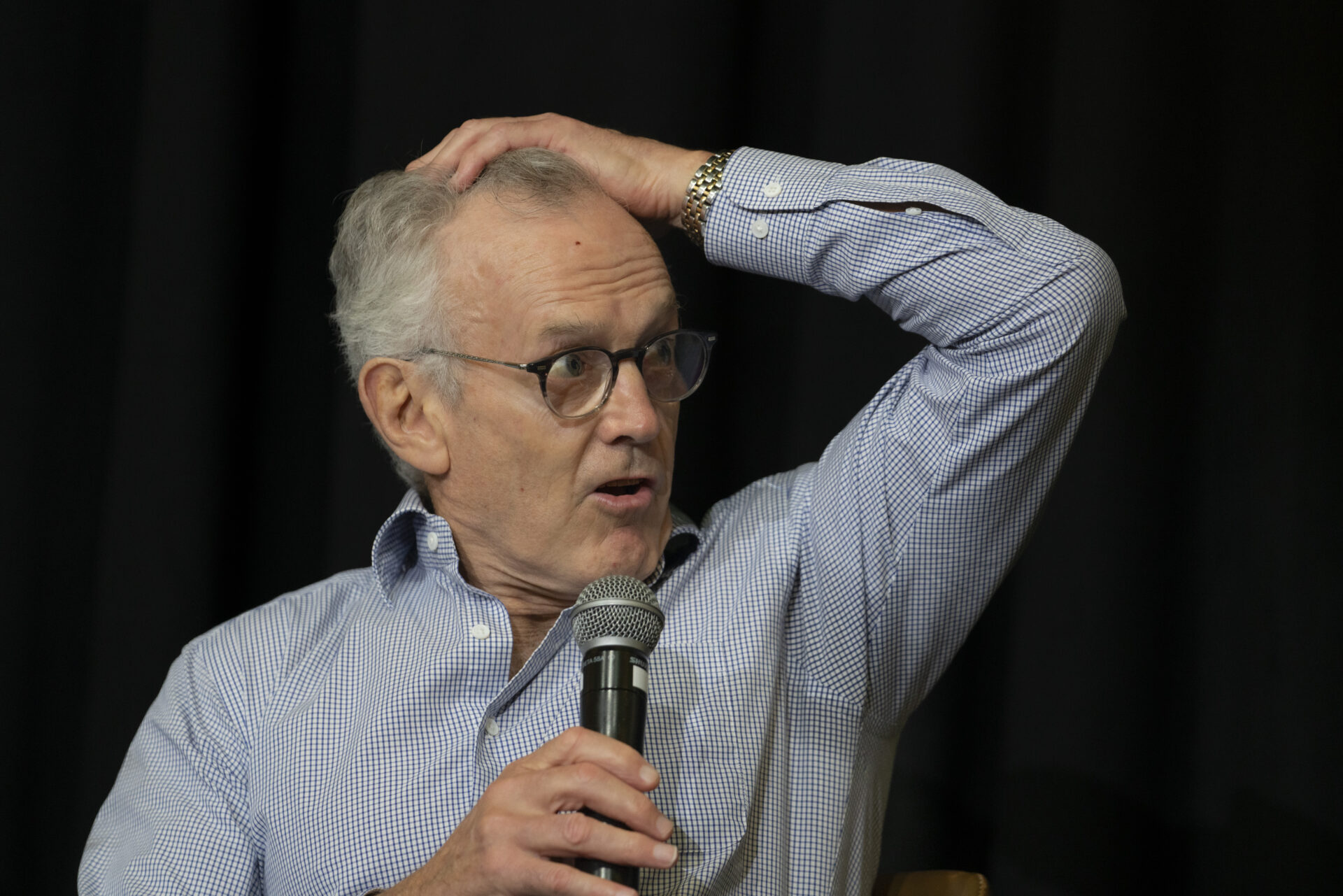 "I lived at Eastwood, and we had horses out the back. I would put a bag of chaff on my back, and I would sprint up [the back], and I would say to myself: "I'm going to play for Australia, I'm going to play for Australia." I would talk myself into it all the time. I really had a focus on it." Mick Mathers, 1973 Australian Schoolboys and Wallabies (Shore School)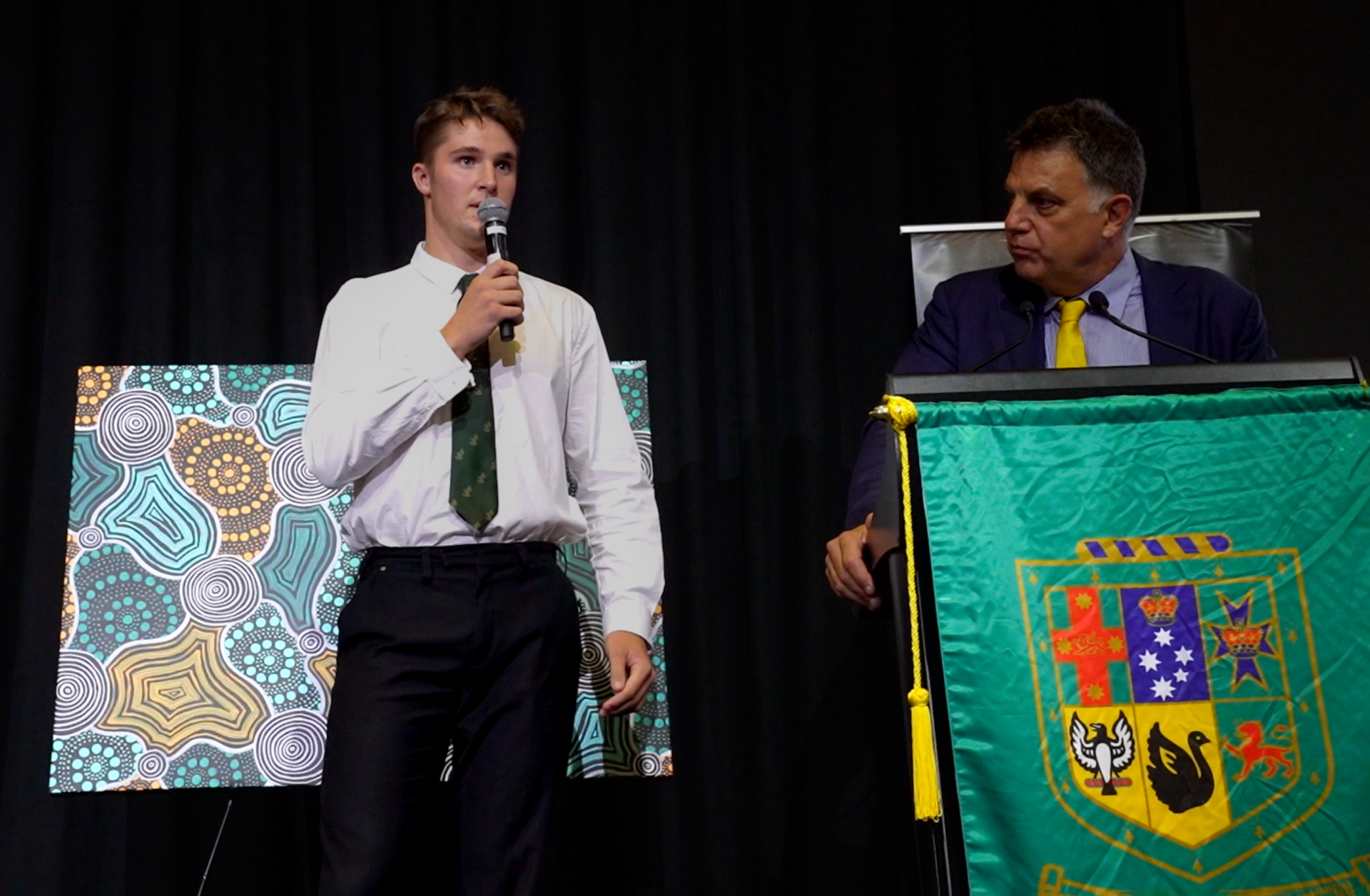 EXECUTIVE SPEECHES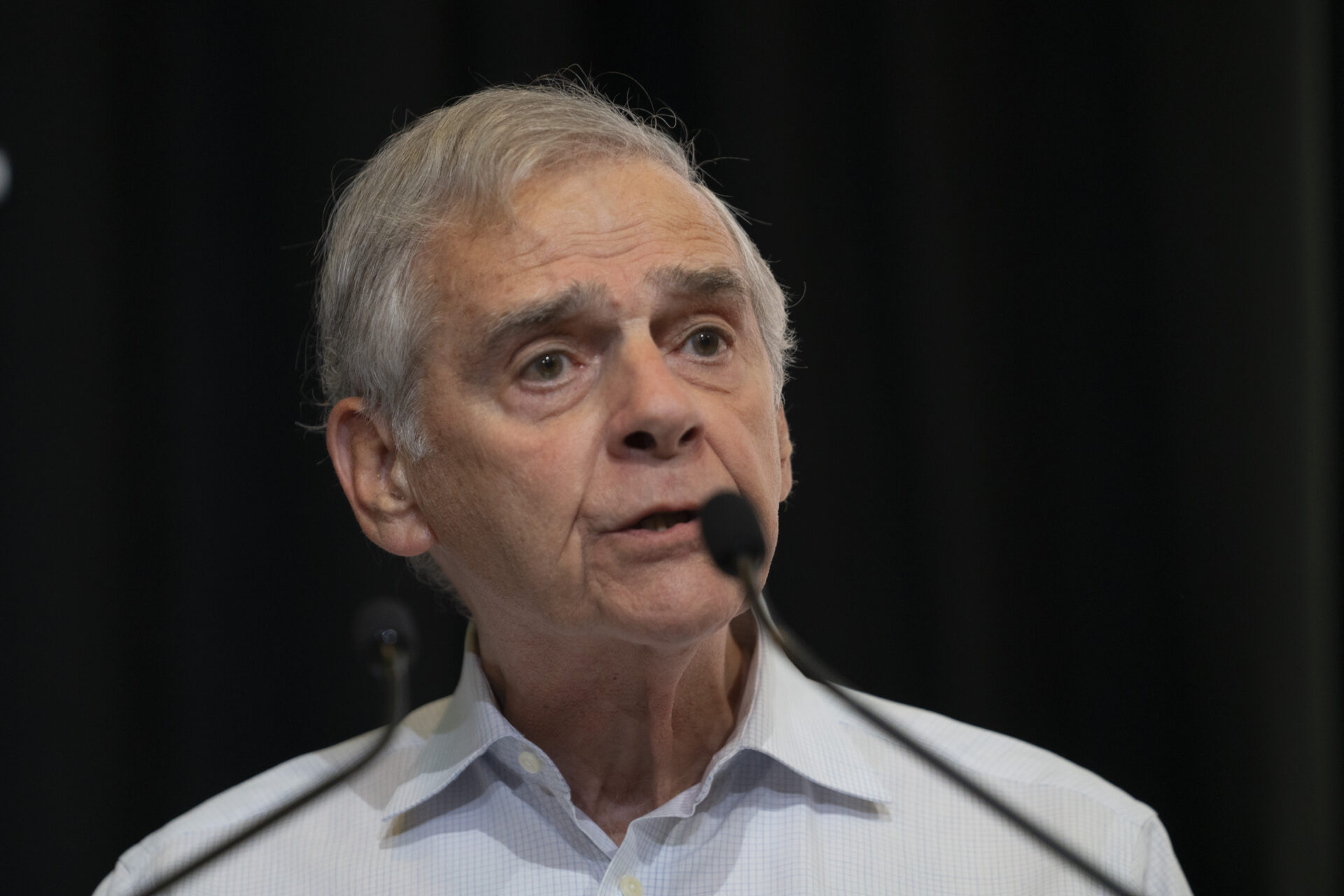 "We are passionate about the development of rugby in our schools. We believe that by building on our schools nurseries we are assisting the code nationally and, hopefully, assisting in the continuation of our successful history of overseas and international games and pathways to Wallabies and Wallaroo jerseys."
We are also passionate and committed to seeing the same progress is made in women's schoolgirls rugby, as has happened for years in men's schoolboys rugby. David Mortimer, Chairman, Schools Rugby Foundation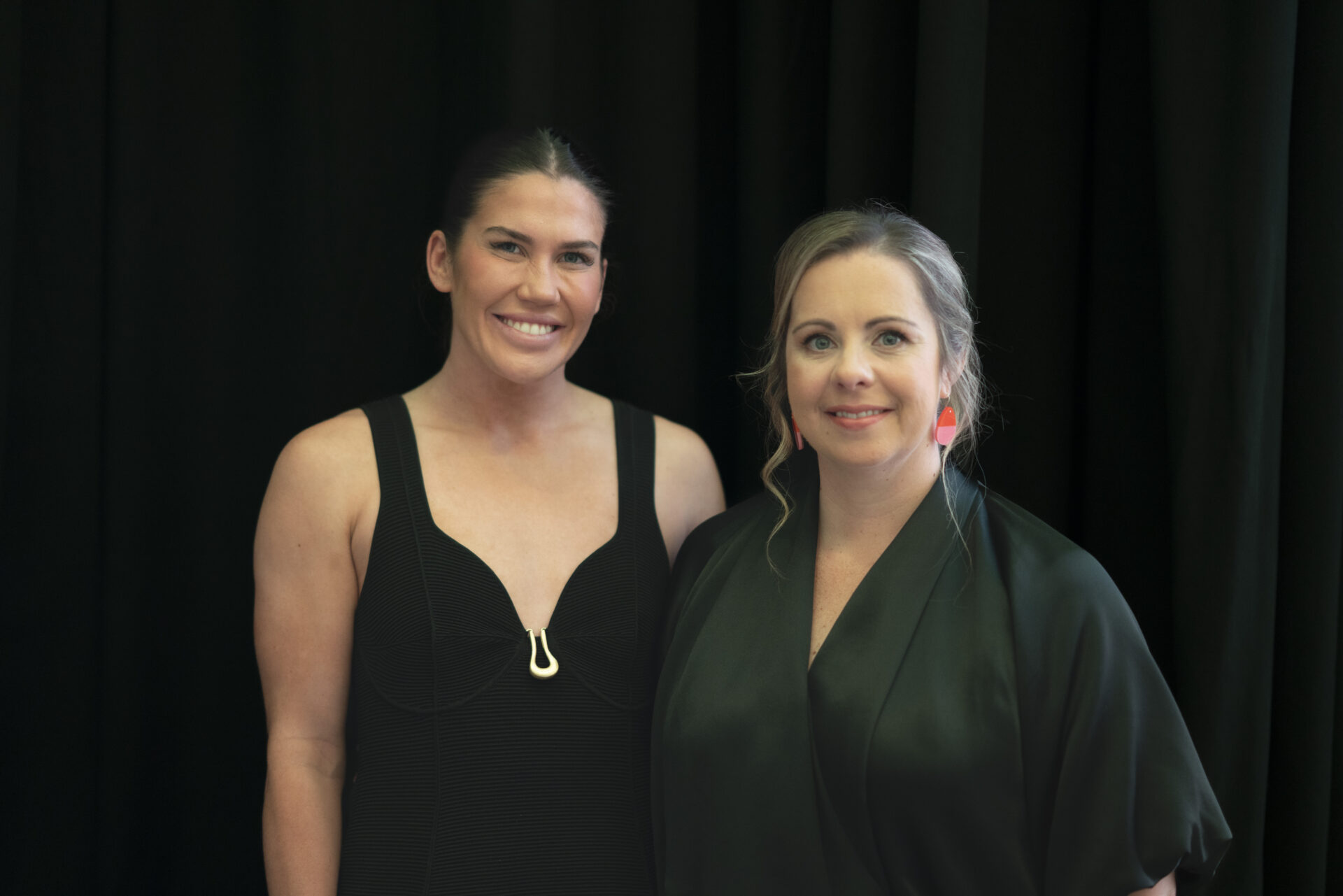 "About the calibre of girls who attended our National Championships [last year], I would like to tell you about them. From our U16s, we had three girls selected in the Rugby Australia U18s Sevens team, and we had five of our Open U18 girls selected in that same team [8 girls selected in the Australian U18s team]. Two of those girls, Piper Simonds from Stella Maris College in Manly and Milla Elara from Westfield Sports High School in Fairfield West, who went on and played for Australia A in Dubai straight off the back of our national championship.
"We have set up a national pathway for schoolgirls and we are supporting the states and territories to set up and implement their own state championships. Our focus is on establishing a really meaningful and sustainable pathway for our schoolgirls, a programme that provides our female student athletes with an opportunity to access high-level rugby sevens." Sarah Ridgewell, Head of ASRU Girls program across all States and Territories. ASRU Executive Committee Member (Matthew Flinders Anglican College, Buderim QLD)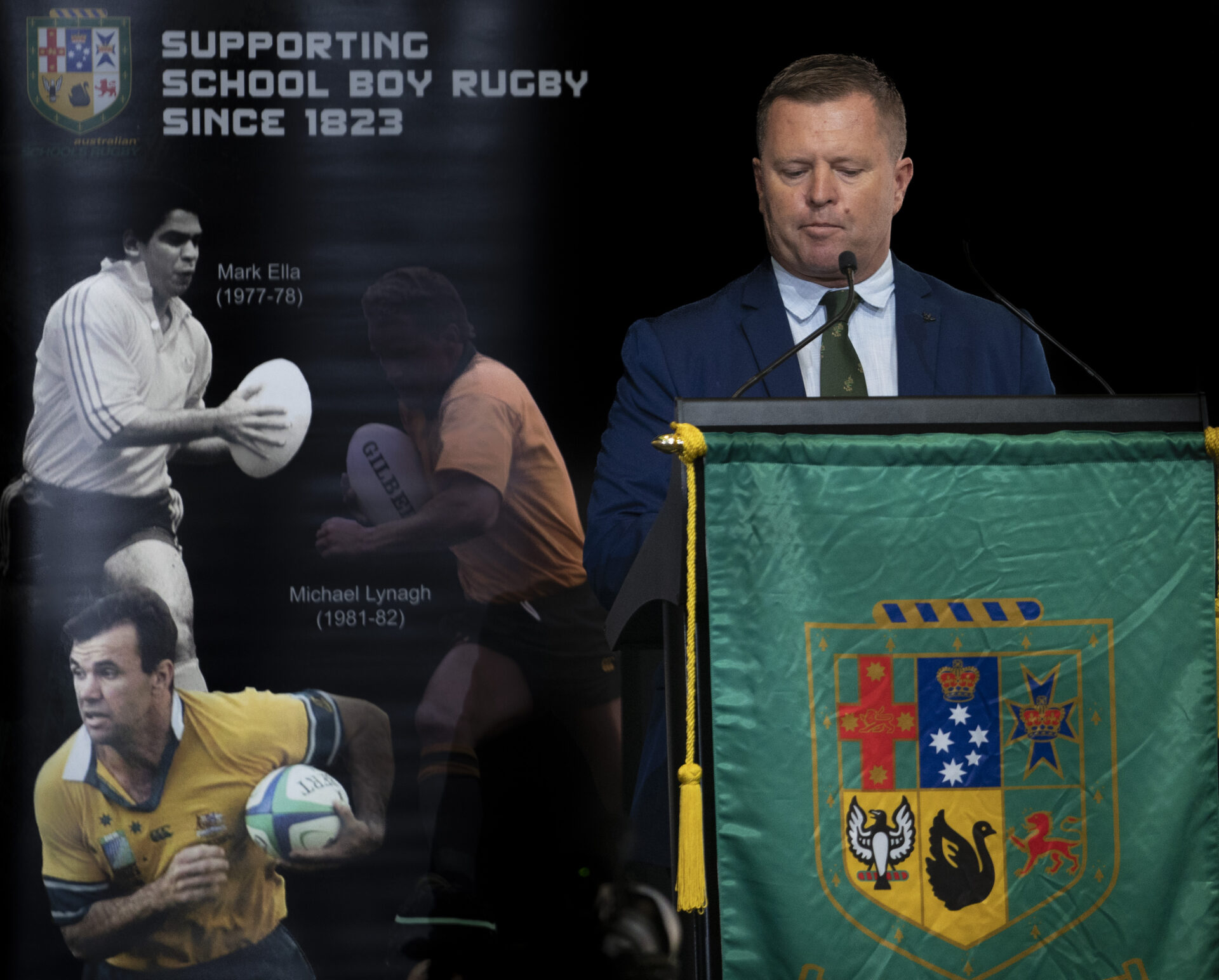 "The Australian Schools union is a constant that provides the best possible rugby experience for our young players. It has existed for over 50 years and you will hear today what a positive impact participation in school based rugby, and then school based representative rugby, has been.
"Being a rugby experience run by teacher, this not only gives you a ready made volunteer force, but with their innate vocation as teachers nurturing young people it gives you an extraordinary skill set which is second to none." Stephen O'Donnell, Honorary Secretary ASRU (Waverley College, Sydney, NSW)
__________________________________________________
THE AUSTRALIAN SCHOOLS RUGBY UNION 'ASRU'
The Australian Schools Rugby Union 'ASRU' is an independent incorporated not-for-profit association run by volunteer members of the teaching profession and supporters who believe rugby has a unique ethos and benefits that contribute to the broader education of young people.
The ARSU is responsible for implementing, administering, coordinating, organising and controlling all projects and activities relating to all rugby union activities in Australia at the school level.
For over 50 years, the ASRU has provided an expansive nursery to foster the opportunities and aspirations of school rugby players from a wide range of established and emerging competitions and networks. From the 1984 Grand Slam-winning Wallabies team and the two World Cup winning Wallabies teams in 1991 and 1999, 27 of the players were Australian Schoolboy representatives. Since its inception in 1969, over 200 representatives of the Australian Schools Rugby Union have gone on to represent the Wallabies in the international arena. Hundreds more have been selected in state and other representative teams.
THE AUSTRALIAN SCHOOLS RUGBY FOUNDATION
The Australian Schools Rugby Foundation is a separate incorporated body whose aim is to support the aims of the Schools Rugby Union. The Foundation comprises of businessmen, past Australian Schoolboys and Wallabies who look to use their business networks to provide additional financial support to the ASRU. The Foundation Chairman is David Mortimer.
MEDIA
Contact: [email protected]