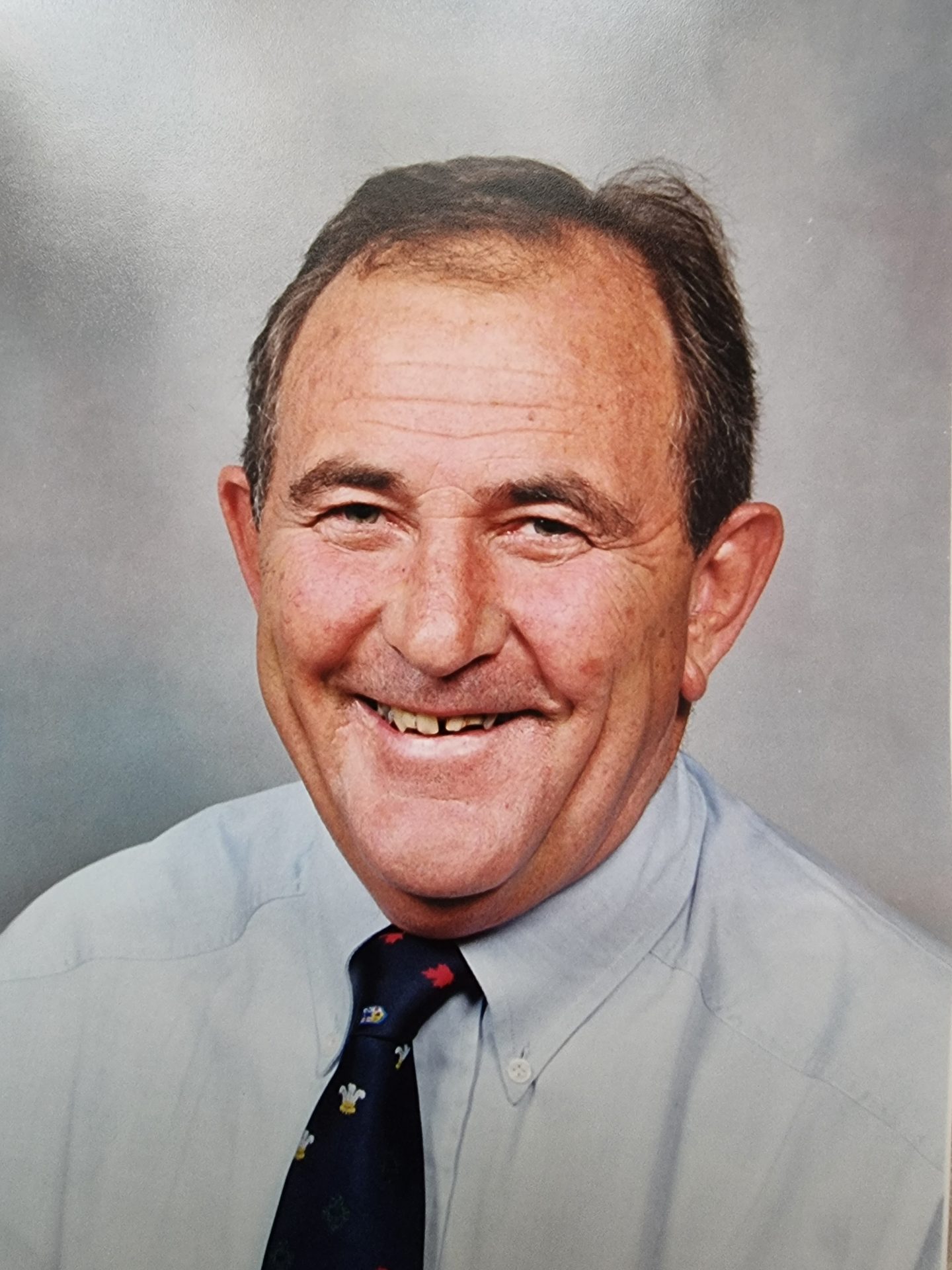 Colin 'Col' Murray
When we lost Col Murray suddenly in August 2016 we lost a wonderful servant of schools' rugby.  Col had been President of NSW Schools for 16 years until his death and was a life member of both NSW and Australian Schools.
Born in 1946 in Orange, NSW and educated there he became a high school teacher and retired at the end of 2006.
He was always interested in rugby and played grade in his younger years for the St George Club in Sydney and continued his involvement in schools' rugby after retirement until his death. He died in office as the President of the NSW Schools Rugby Union.
Shortly after his death the NSW Schools had a committee meeting. To honour him, the committee put the Jika Travers Trophy on Col's usual chair to commence the meeting. That year NSW Schools Second's defeated NSW Firsts in the Final at the Australian Schools' Championships to win the Trophy – something that would have made Col exceptionally happy!  
In his early teaching years he taught at Narwee Boys High School. This school does not exist now. He started there in 1966 and moved on at the end of 1987. His claim to fame there was being the coach of a winning Arthur Buchan Shield team. This competition is opened to Under 15 state high schools teams in NSW. It was very popular in those days as many schools played Wednesday afternoon sport. It was thus hard to win.
Col's first time as a sports administrator was at Narwee. Narwee was a member of the Wolli Zone with five other local boys' high schools and he was the Zone Rugby Convener there.
Perhaps it should also be noted that his claim to "infamy" also occurred at Narwee Boys High.
When Col was coach of Narwee's 1st XV in the Wolli Zone Competition – both a rugby league and Union team – they played both codes in the same season.
The sports politics of this Zone was that the then Headmasters couldn't agree on what "brand of rugby" to play, so in their "wisdom" they played a round of each.
The Zone Rugby League Convener deemed that the top two teams were Belmore and Canterbury Boys' High Schools. Col thought otherwise and disputed the points score and argued that Narwee qualified for the Final regardless of a high profile RL coach dominating selection.
The League referee blew the whistle for the two teams to run on for the Final. However, aggrieved coach Col had other ideas. From the street outside Pratten Park came running a third team – Col's Narwee team – no doubt showing Col's wicked sense of humour and wanting to prove a point with a view of always supporting his students.
League referees are good at counting six tackles but three teams was confusing.
Getting involved in NSW Combined High Schools Rugby meant he was soon involved in Inter-Regional tournaments. He was a Manager and selector for many years.  As early as 1979 he was in the management team of a famous tour by CHS to Hong Kong and Japan. This team had a strapping Year 10 boy who was destined to become a Wallaby – Steve Tuynman. 
In 1988 Col moved to Sylvania High School, a co-educational high school. Rugby was a sport there.
In 1995 he moved to his final school – St George Girls High. This was not a rugby school and his "boss" there was his "boss" at home – his lovely wife Kay.
Col remained active with schools' rugby mainly through his love of the NSW Schools Rugby Union but this led naturally to work with Australian Schools, with whom he became a Life Member.
The following was said about him in his Rugby Eulogy by his successor at NSWSRU and great friend John Papahatzis.
We all know that Colin's greatest passions were…. Kay, golf and rugby. Col too, was proud to be a teacher and no doubt he saw the relationships he established with his students through sport, particularly rugby, enhanced what happened within the classroom.
It is a great pleasure on behalf of the schools' rugby community to share with everyone Col's involvement in schools' rugby over more than forty years as a coach, manager, selector and committee man – from local to national level. ……. Col's involvement in rugby was about a belief in the values of the game and how it contributes to the character of a young man.
In the NSWRU annual report of 2016 the Combined Catholic College Convener acknowledged the passing of Col Murray noting 'schools rugby has lost a great man who dedicated so much of his life to the development of schoolboy rugby, but have no doubt, he will continue with this involvement in the greatest game of all, with "the game they play in heaven".'
NSWSRU
NSWCHS –Zone convenor for many years,  Manager, Selector for many years. Assistant Manager Japan, Hong Kong tour 1979
NSW Schools 2nd Manager 1985 -86
NSW Schools 1st Manager 1987-90
NSW Schools Committee  1985 – 90
NSW Schools Hon Secretary 1991 -2000
NSW Schools President 2001 – 2016
ASRU
ASRU  1982
ASRU Selector 1991, 1993-2010
ASRU Committee NSW delegate 1991-2015
ASRU Assistant Manager 1989-90
ASRU Manager 1991-92