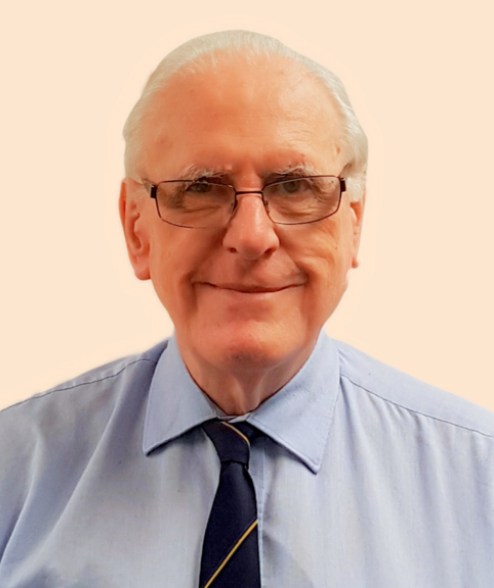 Leslie (John) Howard OAM
Life member awarded 1996
John is a stalwart of rugby union in Australia. Trained as an accountant he is a parter of Meagher, Howard & Wright in Bondi Junction.
John is credited with conceptualising the Rugby World Cup concept and its first competition held here in Australia in 1987. He was the inaugural Hon Treasurer of the RWC 1987.
Always having a love of the game, John has been involved in Rugby Union administration since 1958.
In the early 1960's John was the Secretary NSW Junior Rugby Union (1961 – 1965).
John was a Referee in Sydney 1959 to 1978 and refereed First Grade between 1969 to 1978 he also juggled his time and was the Secretary of the Society of Referees between 1967-1971.
Hon Secretary NSW & Sydney Rugby Referees Associations 1967 – 1971.
He held positions of Chairman and Treasurer 1971-1979 with NSWRU.
He was a board member for the Australian Rugby Union (ARU) for 22 years (1972-1994), during which time he was Hon Treasurer for 17 years. He was made a life member of the ARU in 1988.
Since 1972 John has been involved with the Australian Barbarians, ensuring a proud Baa Baas tradition continues down under including two stints as Secretary.
John was Manager to Scotland on the Centenary visit to Australia in 1973.
Author of Australia's Blueprint to Australian Rugby 1973 – at request of the Australian Rugby Union. This resulted in Australia's Path to great successes, and is acknowledged as such.
John was Invited to become a Barbarian 1974.
Here at ASRU John has been the Administrator and Treasurer over an incredible legacy of 45 years (1975-2020). He was instrumental in creating the Australian Schools Foundation of which he was honoured with a Life Membership in 2020.
John was appointed as Delegate to the International Rugby Football Board Conference 1976 (on its Centenary).
Manager Hong Sevens 1978
John was President of Randwick Rugby Club 1981 – 1996.
In 1983 John was the Convenor of the International Golden Oldies Tournament.
He was rightly awarded a Medal of the Order of Australia for services to Rugby in 1984.
A highlight was in 1988 when John was the organiser of a Match between Randwick v New Zealand. This is the only Club Game ever played against an International Team in Australia.