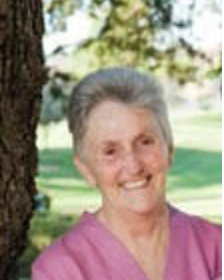 Aileen Maxwell
Life member in 1989
Aileen Maxwell was made a Life Member in recognition of her long and voluntary service which commenced in 1975.
Aileen volunteered to assist with the running of the second ever National Schools Rugby Championships—being held in Canberra. This was a full time job for quite a few weeks. Her work was most significant in the success of those Championships.
In 1975, after the Championships, she undertook the role of Administrative Secretary for the ASRU when Bob Wallace became Hon Secretary. This continued until 1988 when Bob left St Edmund's.
She devoted and volunteered at least two days a week, often more in peak times from then until 1988.
This was in a time when there were no full time people working for the ASRU—Executive Officers came later.
Each year Aileen travelled to the Championships to be the Office Manager of them. This took her away from home for a week at a time.
Throughout the 1980s the Championships were held on rotation in every capital city.
Aileen's husband ,Col, was a well know rugby identity in the ACT. He coached the ACT Team to defeat Wales in 1979. He also coached Queanbeyan for many years In addition Col helped coach the St Edmund's College First XV for many years.
 Aileen was always present at these games and, in fact, was regarded as a better selector of players than Col (who passed away in 2015)!