In a time of uncertainty one of Australia's brightest rugby prospects has been giving up his time to support families facing one of life's greatest challenges, living life with a terminally ill child.
Jeremy Williams rugby has come along in leaps and bounds in the last two years following his Australian Schools & U18s tour of Europe in 2018.
The second rower has displayed strong showings for his local club Eastern Suburbs in Shute Shield, earned selection into the Australian U20s and is now part of the Waratahs fold and with a Super Rugby debut hopefully not too far away. Since COVID-19 though much of that training has been put on hold allowing for some extra time to focus on his other passion – Rio's Legacy.
Before all of this though Williams was a boarder at Scots in 2017 at the same time Mr Ryan Fowler was living-in with his family balancing his duties as a Boarding Master and father to his own children, Rio and Remi.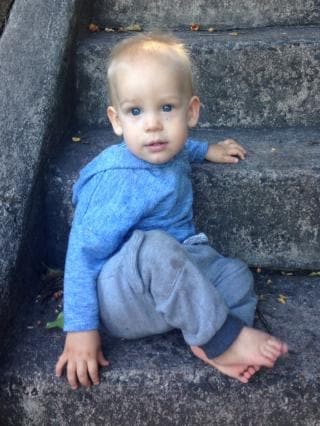 During this time Rio who was just 17 months old when he got sick with what seemed like a bout of gastro. The reality was much worse as the little boy was diagnosed with the ultra-rare Arterial Vasculopathy Disease meaning his arteries were unable to provide enough blood to all of the major organs and blood vessels around the body.
Despite major aggressive medical intervention where Rio underwent five major surgeries including two amputations Ryan Fowler and his wife Karen were told their little sons' condition was terminal.
They were given the choice of allowing Rio to die in hospital which seemed gaunt, take him home which was scary or head to Bear Cottage.
Around Christmas 2017 the latter was chosen despite knowing little about the Manly hospice.
Bear Cottage is a unique facility. It looks just like a beach house – it has big, cosy rooms, even nicer gardens and isn't far from the water – the only difference being that it's a home for children in palliative care.
It's got the resources of a hospital, but it is designed to feel like anything but for young children and their families going through the toughest time of their life.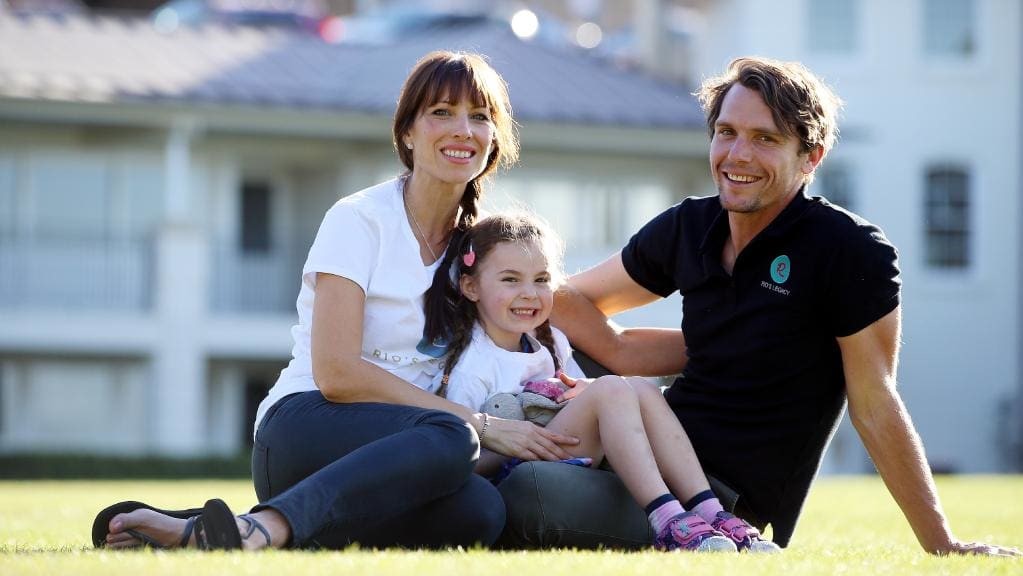 The Fowler family were able to stay on-site for little over a month until Rio's fight ended on January 15, 2018.
Amazingly this is free, in part to the NSW State Government and in part because of the donations of generous Australians.
Unfortunately, Bear Cottage can only house eight children at a time and even more heartbreakingly only three children's palliative care hospices exist nationwide. By comparison the UK has over 50.
Ryan and Karen saw this and realised there was something that needed to be done to make what was available to them available to more families so they set up their charity – Rio's Legacy in 2018 with the aim of funding at least one facility in each state.
Speaking to The Australian last year Ryan said, "We are a Christian family and we don't see what happened to Rio as a mistake" he says. "There is a proverb: every child is fearfully and wonderfully made. Rio's life was precious, and it is my take now to honour that.
At the heart of the mission is Psalm 139: 13 – 16 which speaks of how God creates individuals uniquely to fulfil their own destiny. With this as a reminder, Rio's Legacy strives to "hold true this scripture and help those most in need, because all humans are fearfully and wonderfully made."
Since 2018 the Fowlers have done an incredible amount of fundraising on their own but also brought in their other community – the Scots boarding family to help out.
Jeremy Williams said, "Being a student of Scots at the time and having such a tight knit boarding community almost as a second family, myself and several other mates decided we wanted to get involved in Rio's Legacy and help support anyway we can."
Since then the former Australian Schools player hasn't stopped volunteering despite no longer being at the college, helping out with Rio's Legacy fundraising and events for nearly two years. When Australian Schools Rugby approached Jeremy, he jumped at the opportunity to share a bit about the organisation so close to his heart.
His footballing success has allowed him to become an ambassador for the charity and have a supportive role in promoting and starting conversations around Rio's Legacy and their involvement around children with terminal illnesses.
Asked why he cares so much about Rios Legacy he said;
"I think once you understand the story of the Fowlers and all those others affected by terminal illnesses it's hard not to grow a love and passion for the Legacy."

"Personally, it was privileged to go to Bears Cottage and see firsthand the hospice in full action. They had the ability to create a normal environment where young children suffering terminal illnesses can receive the palliative care they need whilst being at a place that acts as their second home."

"That's why I'm passionate about it along with everyone else involved, as if we can do our part in promoting and fundraising we have the ability to support those dealing with one of life's greatest challenges, living life with a terminally ill child."
Currently Rios Legacy has raised over $400,000 in their efforts to directly support children with terminal illnesses and their families. The Fowlers are now living in Queensland at Toowoomba Grammar School boarding house but haven't stopped the work for their charity.
If you can support the work of Rio's Legacy donations can be made here.

ALEC CAMPLIN | ASRU Media Manager